Seasons greetings math friends! Tis' the season of giving, celebrating, and of course, glitter! And in honor of the holiday season, I'm here to take a break from providing math lessons this week, to instead, provide a holiday discount at the Math Shop! Did you know we have an exclusive math shop, just for us MathSux nerds? Check out the one-of-a-kind MathSux merchandise designs located in the Math Shop, found in the link below. Don't forget to use the discount code, 'CHEERSMATH' for a whopping 20% off! Also, check out my my top 3 favorite picks below for a quick preview of what you'll find in the store. Does anyone else have nerdy math gear that they use in their lives and in their classroom? Let me know in the comments below!
Holiday Discount:
Math Shop: https://mathsux.creator-spring.com/
Discount: 'CHEERSMATH'
Top 3 Gifts (for the Math Nerd in your Life):
The Math Shop has one-of-a-kind math themed designs on t-shirts, stickers, and posters in a variety of colors for all the math nerds in your life. These items are perfect for math fans, teachers, and students to keep studying the subject light and positive! This can be perfect for those frustrated learning moments, for example, quotes like "Keep Calm and Calculate on" will carry any math learner through to the more enlightened side of math. Although this was hard to do, check out my personal top 3 favorites from the Math Shop: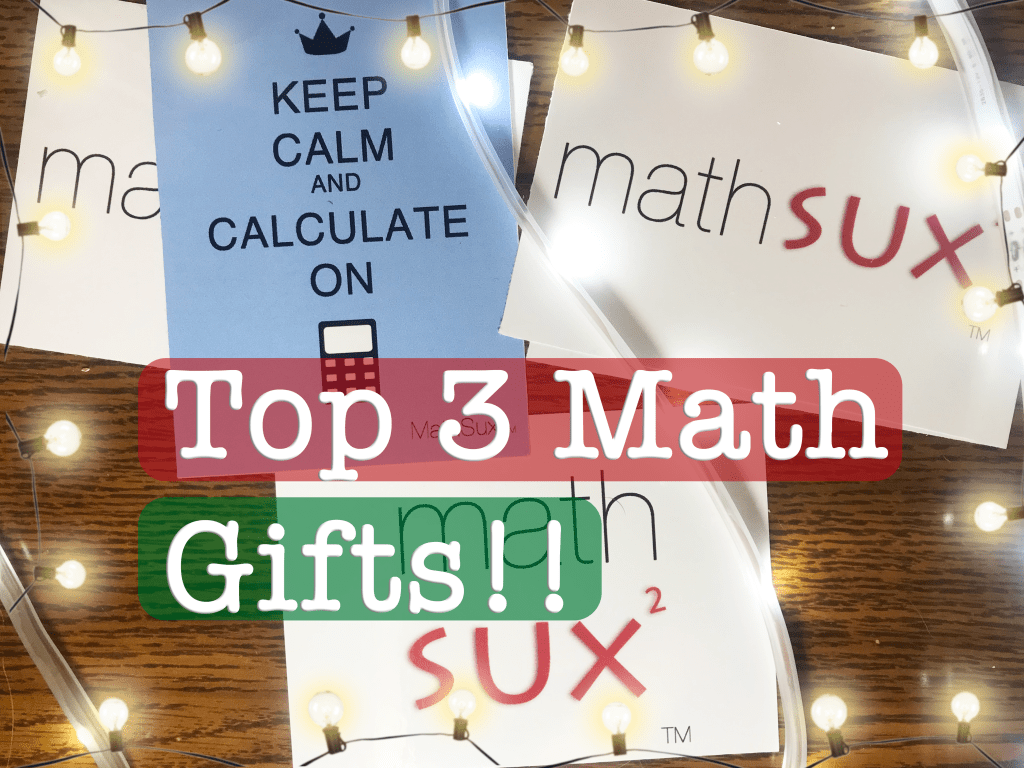 1) Peace, Love, Pi T-Shirt in Pink:
2) MathSux Stickers
3) Keep Calm and Calculate on Stickers
Hoping you're all having a wonderful holiday season and a Happy New Year! Last but not least, of course I also want to wish you happy calculating! Be back with more math lessons in 2022!
Facebook ~ Twitter ~ TikTok ~ Youtube